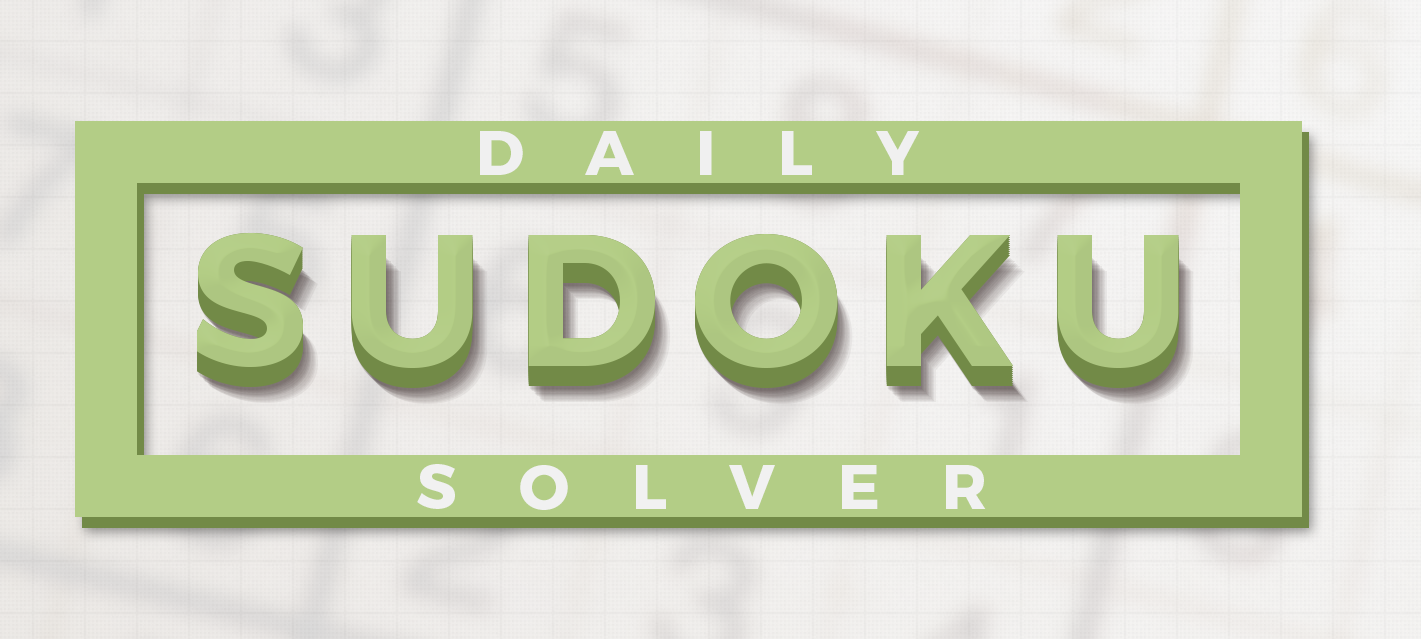 ---
Welcome to the Daily Sudoku Solver.
You can use this website to solve any sudoku you need help with. Just fill the numbers that you already have and click "Solve".
Are you playing a game from a major publisher such as New York Times, Penny Dell, Sudoku.com etc.? Then you can find a list of pre-solved daily puzzles below!
---
Crossword Answers.
Need help with crossword answers for puzzles from New York Times, USA Today, etc.? Browse the answers below.
Sudokuz.eu is not affiliated, associated, authorized, endorsed by, or in any way officially connected with New York Times, USA Today, NewsDay.com, Penny Dell, UClick or any of their subsidiaries or their affiliates.
All content provided on this website is for entertainment purposes only.